FROM SIMPLE BANNERS TO AMAZING EXHIBITION STANDS…
Make your next show the finest.
We print onto a range of products too, from fabric display stands to gleaming aluminium panels.
We can provide window graphics for retail premises, Covid-safe signage, wall posters and external signage. We can also brand your vehicles so that you can make an impression while on the move.
Event design covers every touchpoint that your customers interact with.
Centrepoint designs all the visual details such as signage and banners as well as a providing range of promotional merchandise.
Discover the greatest selection of exhibition displays.
Whether you're looking to find new clients, launch new products, move into new arenas or try out new things, exhibitions are a great way to kick start your plans.
Do they make an appearance on your marketing calendar this year? If they do, Nettl can help you get the most out of your show with our vast array of impressive fabric displays and furniture.
Fabric displays are growing in popularity and Nettl's fully custom printed exhibition stands and fabric displays make sure your business stands out from the crowd. Fabric displays offer an inventive and eye-catching solution for all types of indoor and outdoor events, promotions, trade shows and more.
Sometimes it's not just what you say, it's how you look when you're saying it.
Our vast exhibit range amplifies your message with enormous eye-catching displays… without the eye-watering price tag.

LATEST TECHNOLOGY
Nettl has invested in the very latest, high-end, direct-to-fabric printing technology. The UK-based production hub employs talented seamstresses and technicians, ready and skilled to turn your ideas into wonderful fabric reality.
It is easy to set up our freestanding displays. Begin by clipping together the lightweight aluminium frames, then pull over the fabric graphic and secure at one edge with a zip fastening. The fabric cover is machine washable, changeable, and additional covers can be ordered separately.
After use, they dismantle in minutes and pack away in a carry case (supplied), keeping it secure and ready for your next event.
Fabric displays are available in a wide variety of shapes and sizes including hanging fabric banners, pop-ups and counters that can be used for a variety of purposes, including navigational signage to direct customers and staff around workplaces, promotions, or beautiful interior decorations and meeting booths. The highly portable displays are also ideal
for networking meetings, exhibitions and point of sale to name a few. They're so impressive you might just want to leave them up permanently.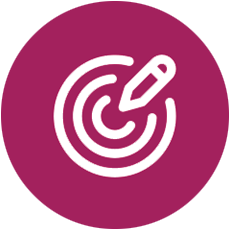 We're local
When you buy from us you're supporting a local business. Our studio is independently owned & operated. We live where you live. It's our home too. We know what's going on in your business community.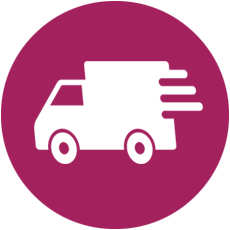 We're reliable
We definitely won't let you down. We fully respect your deadlines. We despatch 99.9% of orders on time or early. If you're in a real hurry, ask about our SOS despatch service to get there even quicker!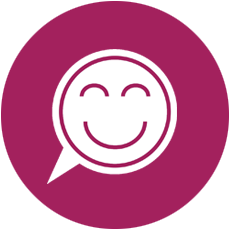 Super friendly
We are a small friendly team with big ideas. Our work includes graphic design, print, marketing, websites & more. We are quick, skilled, no-nonsense designers & our clients say we are great to work with.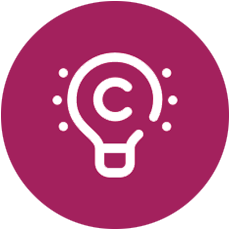 We know what we're doing
Still not convinced? Here is another one: AND BECAUSE WE KNOW WHAT WE'RE DOING... Our team are qualified and knowledgeable. We have the in-house capabilities to produce design and print under one roof.
Get in touch and let us know your ideas and we will guide you on the best solutions for your business. We are happy to offer you free advice and an honest opinion.  
Call 0121 382 2729 or email us at info@nullcentrepointprint.co.uk
Create new project with us!